Small ad-wonder which one it is?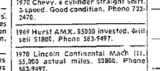 Area code is Richmond, VA. Ad from 1976. This is Nat Thompson's AMX-1,
also Atlantic American Way. Sam Vanderslice is the same person as Sam
Vanderstein. Vanderslice is correct. Donald Leland and then FL.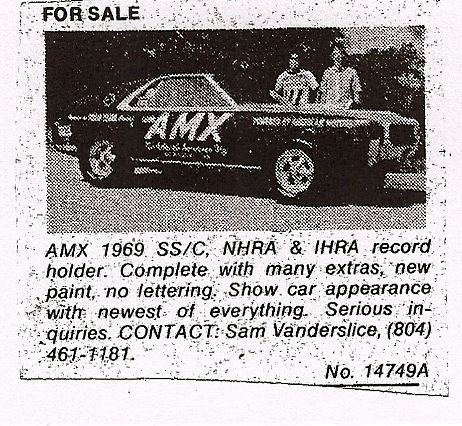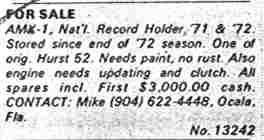 From Oneida, NY. Called "Road Trip". Contact Bob Pulverenti.

Same car, different lettering on the side: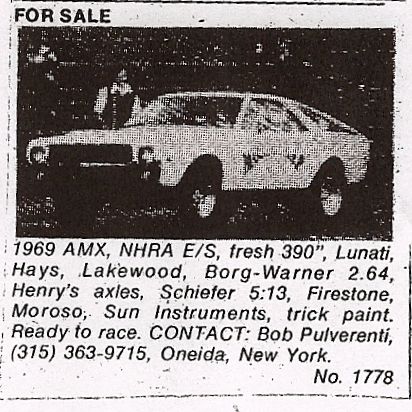 Southland Drags was in Houma, LA. Driven by Dennis Hankins.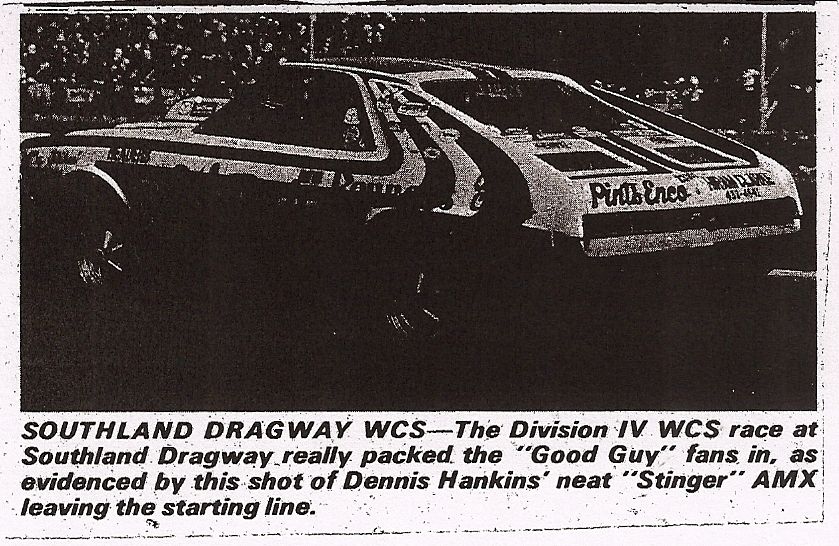 Here is the orange Javelin from the commercial, built by Hurst, and given away
at the Oakland Roadster Show. Last owner I have is Don Wolfgang, 279 Dodge
Dr., Salem, OH 44460. Possible new owner still in Salem.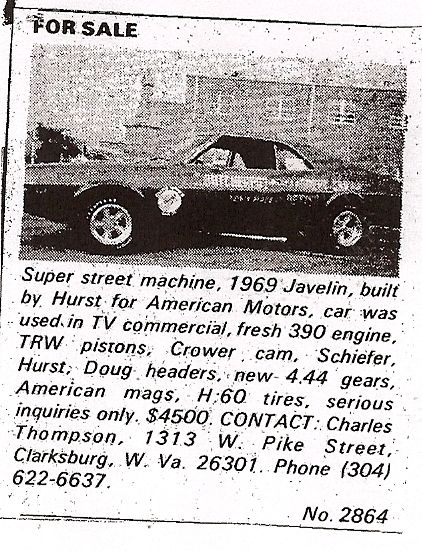 Hurst SS #42 AMX-terminator. Dick Steele Motors. Car is now in Maryland.
And see the price? Shouldn't be hard to believe I paid $750 for an AMX race
car in 1978. Tom Kiefer and Jim Johnson.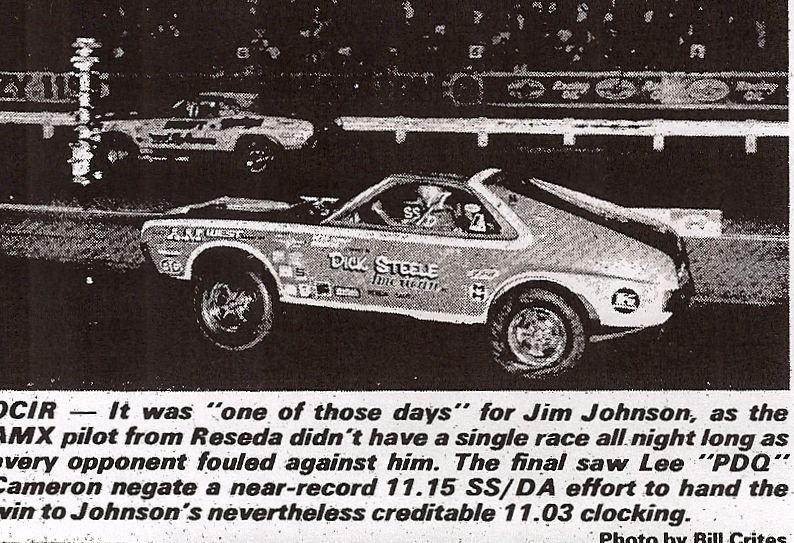 Here is the first Pate's Patriot-a 68, now called Steakmaker.
"Mr. AMX" Rick Vendl's AMX. Anyone know where it is?
Don't know this one. H. D. Blalock.
Hurst SS/AMX car #22. Now listed by Rich Riley.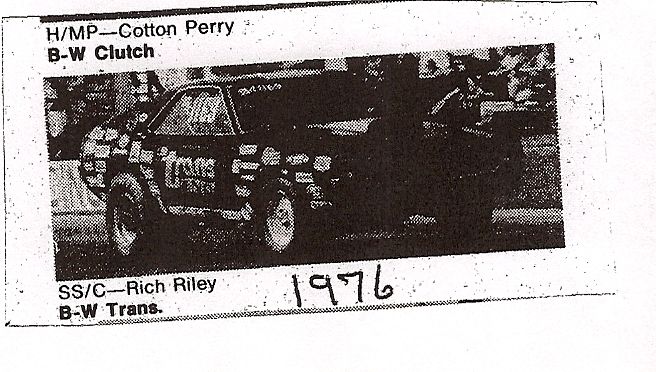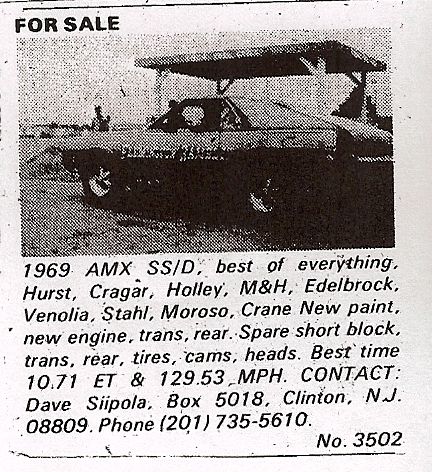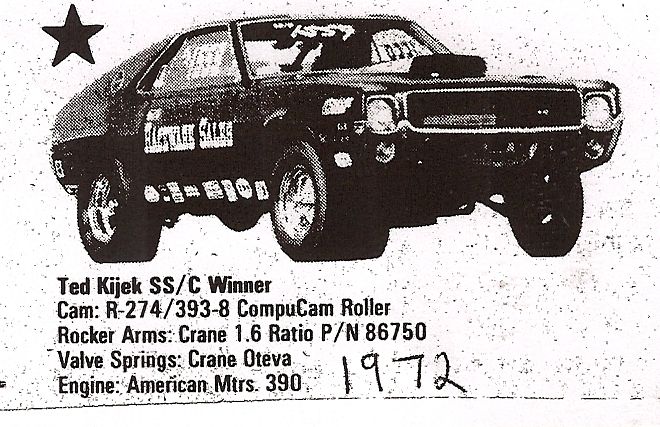 This is a 68. Anyone know anything about it? Doug Crellin, Jack Easton of
Easton Rambler. Where is this?.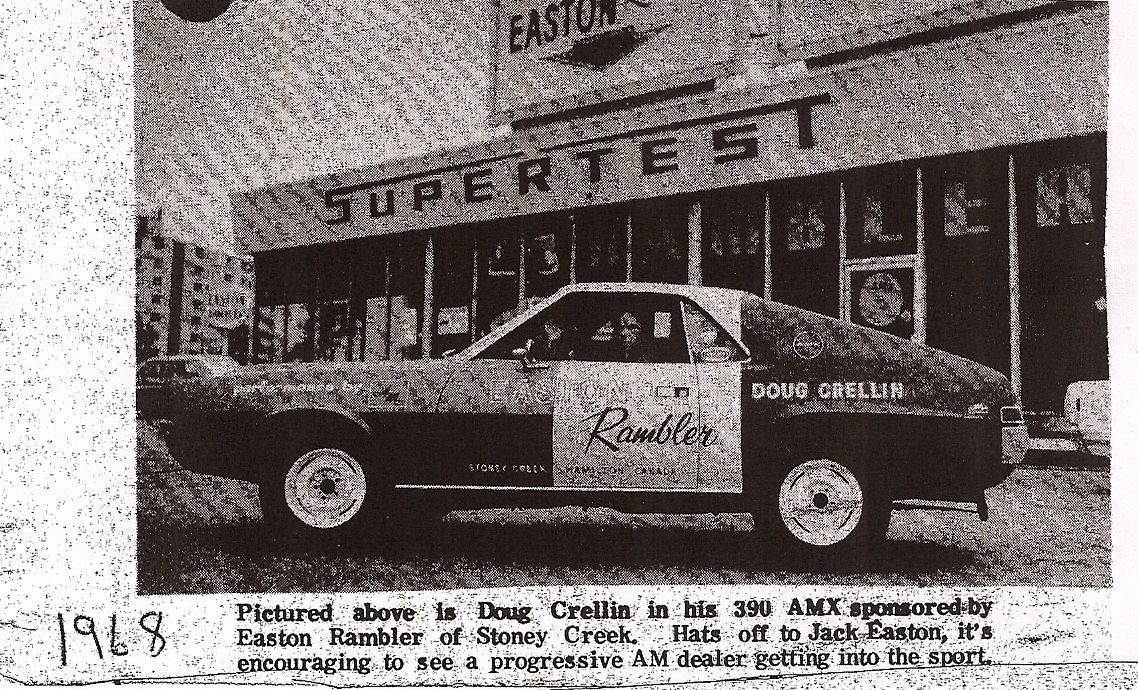 Okay, we know the car. Don't you wish we bought it then for that price?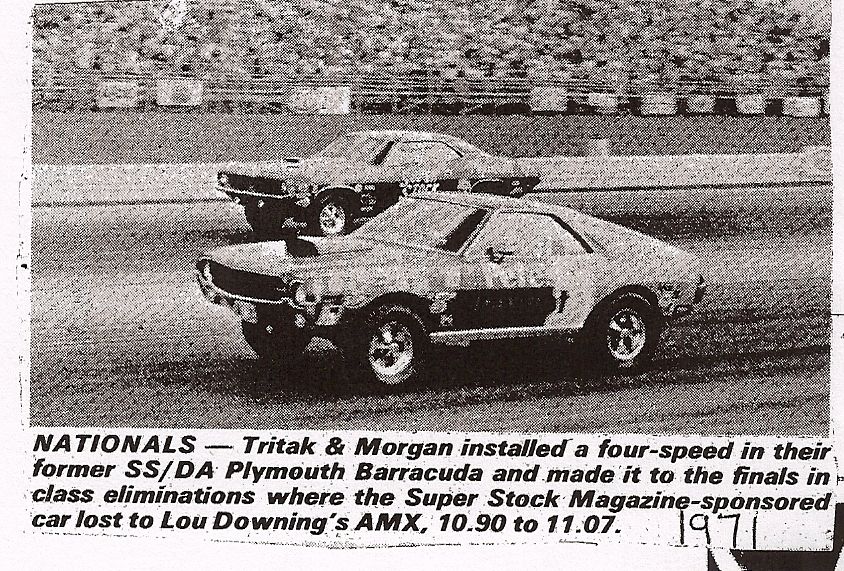 Possibly not a real Hurst car, but still pretty neat. Bob Chipper.
He also raced
an old Willys in NY. Was sent this:


46 Hall St
Binghamton, NY 13903
607-722-6817
Possibly not a Hurst car due to the bumper guards....or is it? I have
a pic of a real Hurst car with bumper guards-obviously added, but they are
there.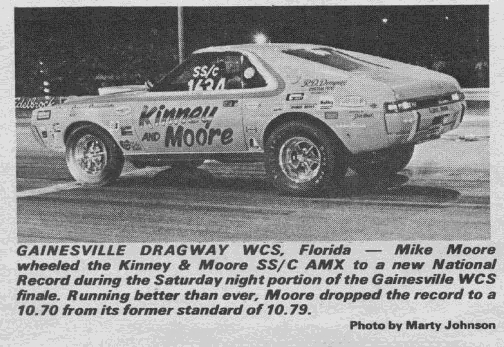 Another with bumper guards-this is definitely not a Hurst car as it had an
automatic.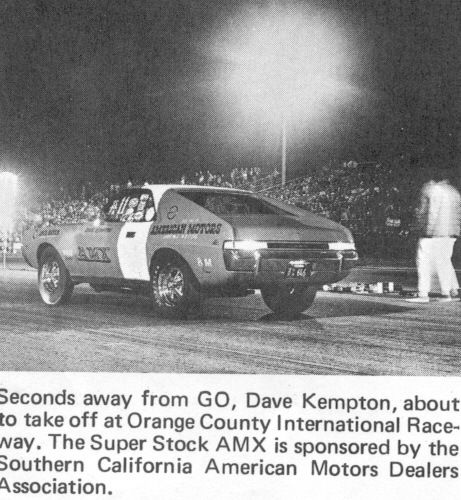 Anyone ever see this one? Brian Moyer doesn't have any race Gremlins that
I know of-he should track this down!

This is a 68.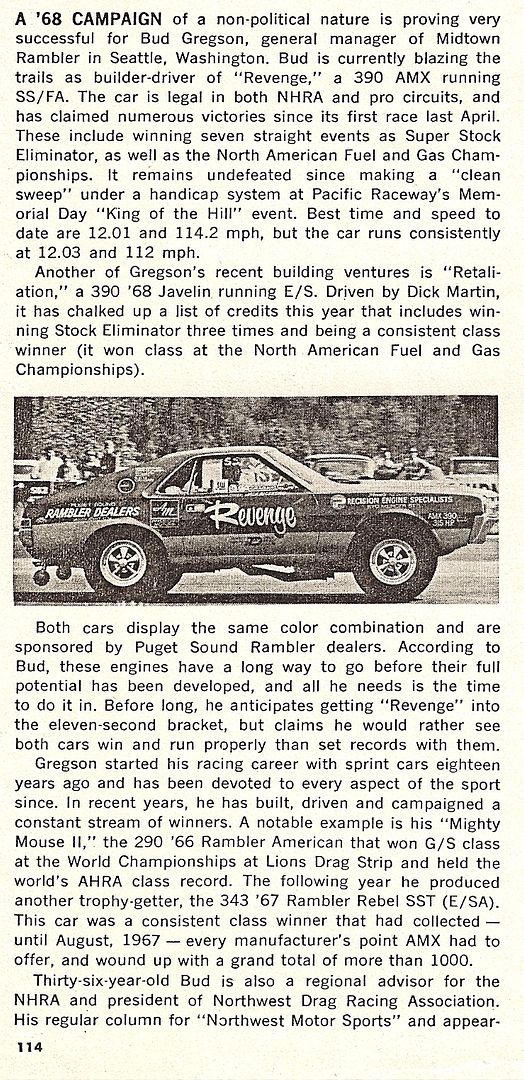 This is the "Chuck's Luck/Wayne Nissen" car, and whereabouts is unknown.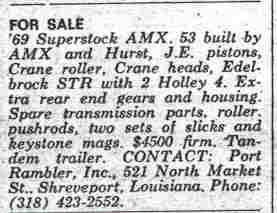 Hurst SS/AMX Car # 19

More info needed. Eddie Leslie, Bristol, TN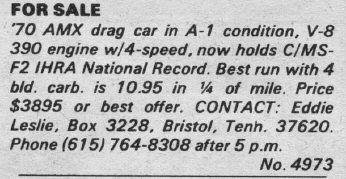 #7 is unknown, but sometimes the ads refer to the Hurst number given to the
car. Anyone know this one?
Jim Tucker Chrysler Plymouth Dodge

902 N Saginaw St
Durand, Michigan 48429
517-288-2666
Phone # is Janesville, WI. No scoop, so maybe just a regular
.AMX (if there
is such a thing).

Green's Rambler car-missing
No info. Phone # is from Lexington, SC. 1973 ad.

Hurst SS/AMX car #46-whereabouts unknown.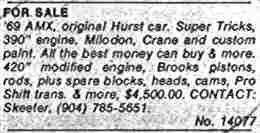 Hurst SS/AMX car #16 from Wentworth and Irwin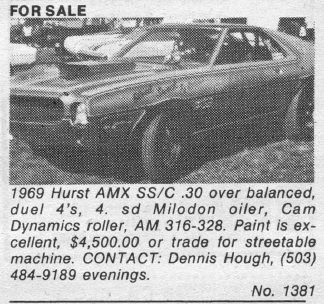 The AMX-1 and the S&K car on one page!